Speaker Feature : Hardy Smith
Speaker Feature
Making Planning Pain Free and Productive
Hardy Smith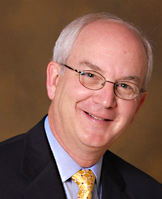 Planning is a critical component to building event and organizational success. Yet despite knowing the benefits of good planning, many association and nonprofit leaders avoid essential planning exercises. They do so mainly because previous planning activity has either proven to be a negative experience or has produced plans that aren't used – or both.
At FFEA's Annual Conference Hardy Smith will show event organizers how to develop a planning process that is both pain free and productive. These specific takeaways will be shared:
How to avoid planning process mistakes.
How to create participation engagement from your planning team.
How to develop a successful and stress free planning activity.
How produce an implementable plan.
About Hardy Smith:
Hardy Smith is a consultant and speaker who maximizes performance of nonprofits, associations and their essential leadership teams.
Whether guiding a strategic planning process or facilitating a critical thinking session, Hardy has a recognized ability for helping develop organizational focus.
As an authority on performance issues confronting nonprofits and associations, his insights for improving organizational performance have been featured in leading publications—such as BoardSource, GuideStar, Nonprofit Business Advisor, Nonprofit World, and FSAE Source Magazine.
Hardy's results-oriented approach is based on a career of more than 30 years in the high performance world of NASCAR racing. That experience included strategic planning for development and growth of some of the country's largest sports and entertainment facilities and spectator events.
He is a member of National Speakers Association, Association of Fundraising Professionals, BoardSource, FSAE, and ASAE.
Learn more about Hardy by visiting his website: www.hardysmith.com
Follow Hardy on Twitter: @hardysmith1
Share this post: