Speaker Feature : Victor Benavides
Speaker Feature

Developing An Emergency Preparedness Plan for Your Outdoor Event
Victor Benavides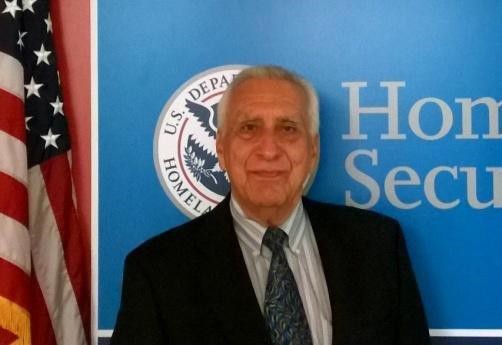 Since joining the Department of Homeland Security's Commercial Facilities Sector- Specific Agency (CF-SSA) in July 2011, Victor Benavides has had the opportunity to travel across the country and speak to owners and operators in the Outdoor Events industry regarding safety, security and emergency preparedness topics. Large outdoor public gatherings encompass many disparate events and activities. The Outdoor Events Subsector almost without exception conforms to the mass gathering, open access, high media exposure, soft target model that is vulnerable to natural or manmade disasters. They include, but are not limited to, parades, fairs, festivals, rallies, flea markets, demonstrations, concerts, and celebrations. Unlike limited-duration events at fixed facilities, large outdoor public gatherings neither require nor rely on a permanent allocation of dedicated safety and security resources. Rather, they usually rely on local law enforcement to provide a safe and secure environment during an event. Furthermore, these events normally do not take place in a confined location. Thus, almost all aspects of security must be uniquely planned and formulated for each individual gathering.
Events such as the Deepwater Horizon oil spill in 2010, Hurricanes Katrina 2005 and Sandy in 2012, and the Boston Marathon bombing in 2013 illustrate evolving threats and hazards that could impact outdoor events. We must constantly learn from them and adapt. The terrorist threat is increasingly decentralized and may be harder to detect. Cyber threats are growing and pose an ever-greater concern to our critical infrastructure systems as they become increasingly interdependent. The dynamic evolution of UAS (Unmanned Aerial Systems) or drones is a current hot topic raising many concerns about safety, security, and privacy while respecting the rights of others who support the potential commercial uses of the technology. Natural hazards are becoming more costly to address, with increasingly variable consequences due in part to drivers such as climate change and interdependent and aging infrastructure. The challenge is a daunting one for all in the Outdoor Events industry, however, the collaboration between local organizers, owners and operators, municipalities, state entities and the Federal government is powerful in supporting the safety, security and resilience efforts in an all-hazards environment.
Please join Victor Benavides during his session, "Developing An Emergency Preparedness Plan for Your Outdoor Event" at the FFEA Convention & Tradeshow, August 5-7th at the Hyatt Grand Cypress Orlando, FL. www.ffea.com/convention. During the session you will learn how DHS components and Commercial Facilities Sector partners collaborate to develop, evaluate, validate, or modify sector- specific risk assessment tools; including facilitating information sharing and building partnerships; and identifying and promoting effective sector-specific protection practices and methodologies.
The Department of Homeland Security offers free comprehensive tools and resources to owners and operators in the Outdoor Events industry to assist with developing emergency preparedness plans and procedures. In today's threat environment, both natural and man made disasters require all organizations, large and small, to have an emergency preparedness plan that provides for the safety and security of their patrons, employees, vendors and neighbors. Exercising your emergency preparedness plan is critical to ensure that when a disaster strikes, that not only the first responder team, but all of an organization's staff knows what to do to mitigate the results of a disaster. Let the Department of Homeland Security assist you. Be sure to stop by my session and pick up available training materials.
Share this post: