5 Tips for Creating Actionable Event Surveys
5 Tips for Creating an Actionable Event Survey
Lanie Shapiro, Owner, TouchPoll South Florida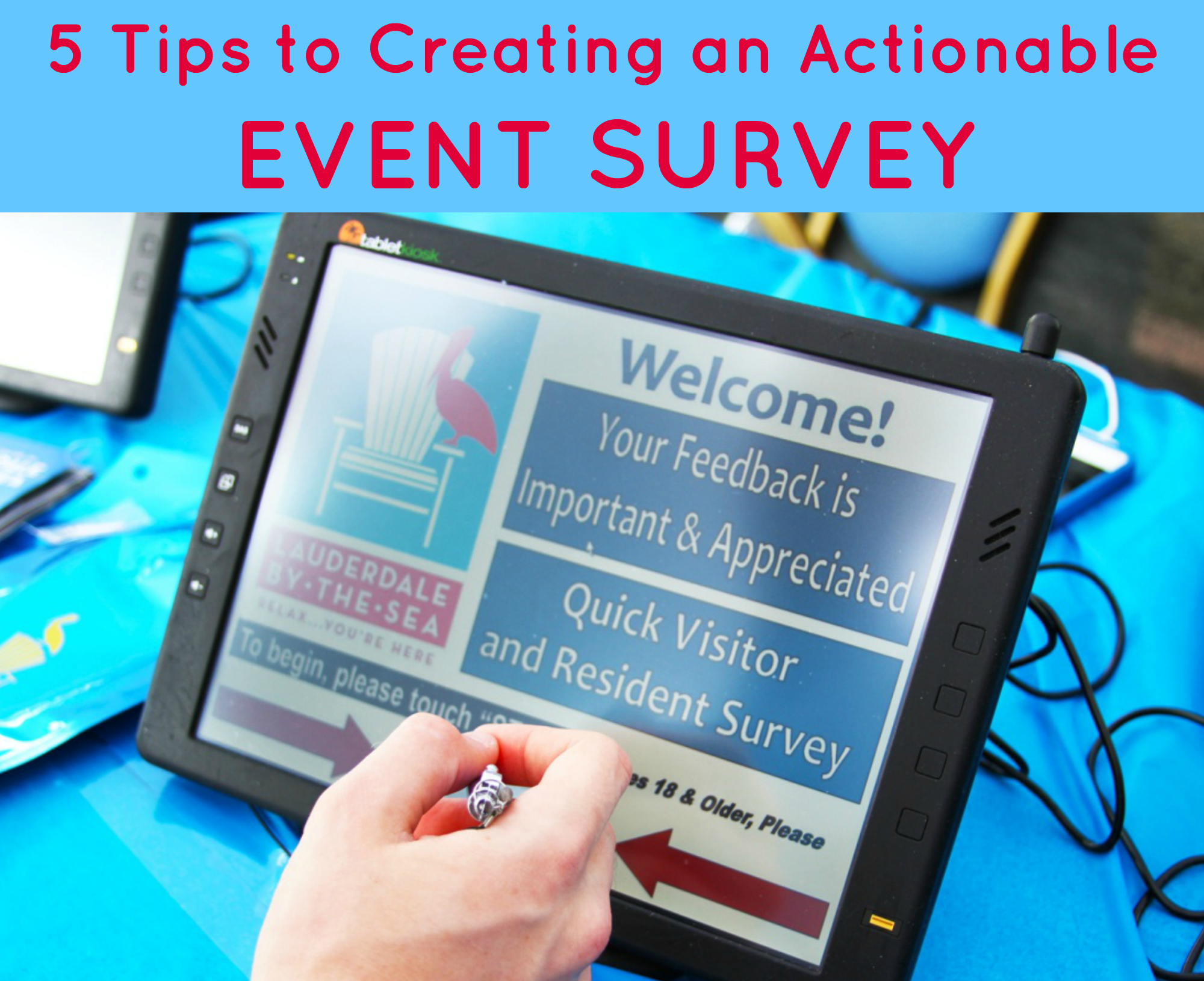 There are many good reasons to survey the attendees at your event. Often, the priority to plan and implement a survey can fall to the bottom of your list, leaving it to the last minute with little time and attention to create an effective data collection program. Here are five tips to help you:
1. Begin with the end in mind.
What do you need to know? The first step is establishing an objective. There can be multiple objectives but objectives and goals should be clear from the start. Do you need to attract higher value sponsors? Do you need to retain your current sponsors? Do you want to expand your event to include a spinoff event or additional element? Do you want to demonstrate the economic value of your event to the community? Are you not sure where to best spend your marketing dollars? Do you need to apply for a grant, gather feedback, or collect emails for post event marketing communication? You might say "Yes" to all, but there must be some kind of hierarchy of objectives in order for the final report to deliver what you are setting out to accomplish.
2. Decide the best way to collect the data.
There are plenty of options. What works best for your event?
Onsite/ intercept survey - Capturing the data while onsite at your event. This method involves gathering the data at the point of experience. Feedback and ideas are fresh in the attendee's mind. This can be through a stationary location at your event, roaming the event and approaching people, or both. Paper surveys, mobile devices or tablets can be used. The key advantage to on site surveys is that results can be immediate. Unforeseen issues may be revealed and quickly corrected. At a recent event, it was found that there wasn't enough directional signage to find the event, so additional signage was strategically placed upon discovering this attendee-reported issue.
Post event survey- This can be accomplished through an email survey, mail out or telephone survey. For these methods, you would need contact information and in some cases, permission to contact. These are generally not advantageous for public events for these reasons: it's "after- the- fact" and once people leave your event, they are onto their next thing and responding is most likely at the very bottom of their to-do list, if at all. Also, results can take longer, perhaps weeks due to sending, then a reminder and by then you've lost the opportunity for fresh follow up offers, press releases and timely data for sponsor recap reports.
3. KISSER! Keep It (a) Simple Survey (with) Relevance!
Remember, you are asking them to give up part of their leisure time by stopping for a survey. The key here is the shorter, the better. A survey that takes under two minutes to complete is about all most people are willing to give you at public events and festivals. All too often, a survey is treated as an in-depth inquiry more suited to a focus group. When designing a survey, focus on the "need to know" versus the "nice to know" questions. Keeping the "need to know" front and foremost is key to developing an effective, efficient and concise survey.
Examples of not keeping it simple are: too many open ended questions where the respondent has to think or recall too much, too many possible choices in the answers, wordy questions, unclear questions, vague answer choices, as well as using jargon.
Open ended questions are important for gathering great ideas and constructive criticism. You or your staff may not see the event from an attendee's vantage point, so open ended questions are a great way to gain valuable insight to the actual experience of an attendee.
Another consideration is anticipating who the possible respondents may be and keep it relevant. For example, do you know if many are from out of town and you are asking them about local media? This irrelevancy quickly disengages the participant and creates the feeling that this survey is not valid or a waste of time for them. There are ways to engage the participant through the survey. One way is to branch different groups to specific questions geared for them like non-residents, young adults, etc. You want the respondent to come away with a positive feeling that they've been a help to your event. Just like baby-proofing a house, get into the mind of the user and you will create an effective and (yes) fun and easy survey for them to do.

4. Incentivize.
An incentive gives people a reason to take the time to stop and do your survey. An effective incentive is one that is good, but not TOO good! For an onsite survey, you can offer a small promotional item, an enter-to-win, or both. There needs to be a delicate balance between what is motivating enough but not a reason for people to come back to you time and time again, sometimes disguising themselves, just for the free gift. For an online survey, the enter-to-win can be very effective.
5. Use It ...or Lose it!
Now that you've spent the time, effort and (many times) money to implement this survey project, what are you going to do with the results? Review your objectives. Meet with your staff and agencies to review the results. Perhaps you need to use some of the information in a sponsor recap report, or include some key findings in your marketing materials. Here's a list of possible uses:
Make improvements for your next event

Create a new sponsor and vendor marketing piece highlighting some of the data

Enhance your sponsor recap report

Include pertinent data for your grant applications

Realize new opportunities such as a spinoff event

Evaluate some of the event activities you are currently doing

Email follow up offers from sponsors and promote your next event

Review your marketing plan and overlay it with some of your findings

Share some interesting results with your stakeholders, supporting agencies and community
An effective survey takes some effort in planning and execution, but once you have the elements in place, results can have an immediate positive impact on your event.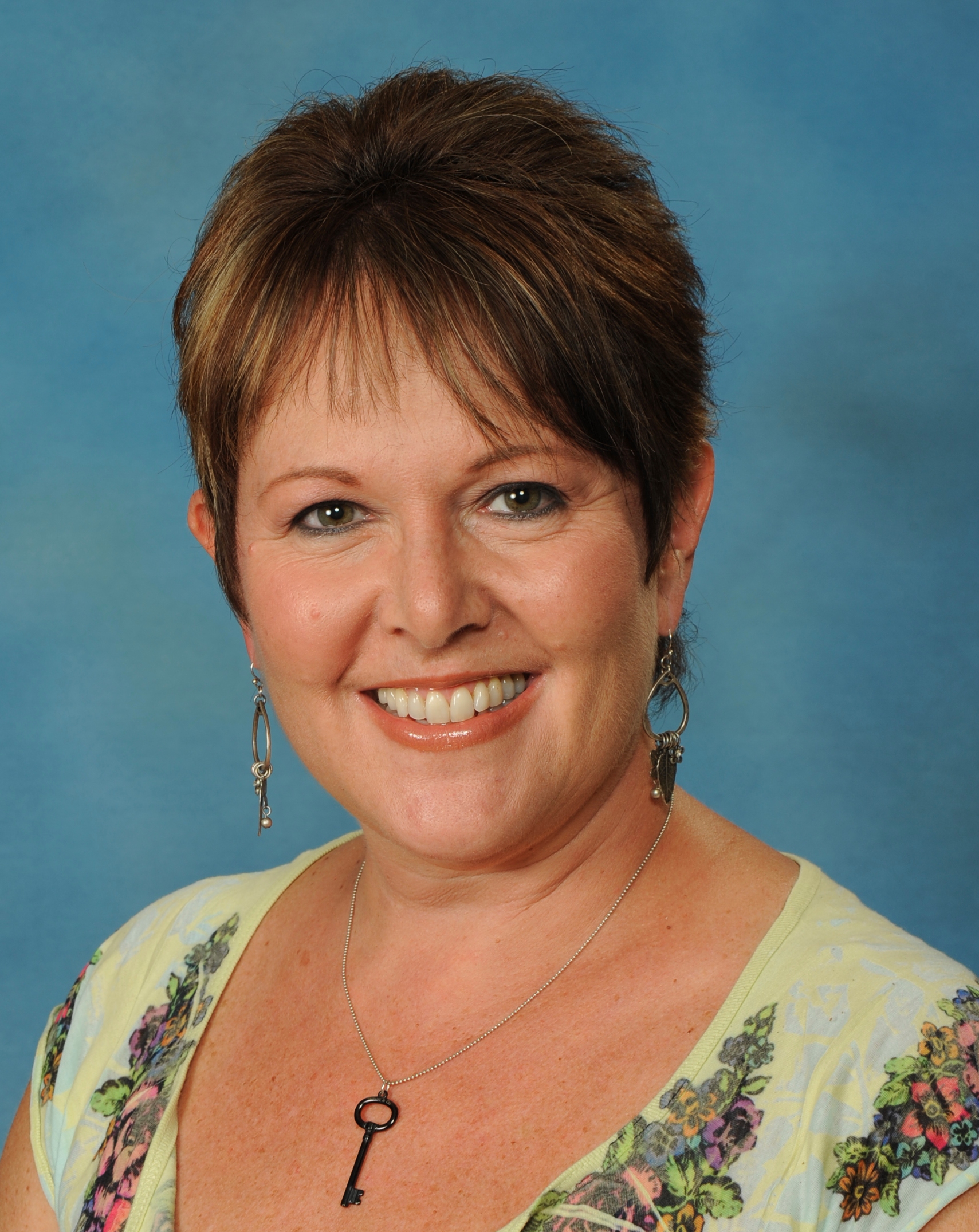 Lanie Shapiro is the President and Owner of TouchPoll South Florida, a survey company. Lanie earned a B.B.A. degree in Marketing from Hofstra University and has over 20 years experience in the field of advertising, sales and media research. Her background includes extensive experience in radio, television and magazine advertising, as well as planning and executing promotional programs, sponsorship sales and activation. Lanie has served a wide variety of local, regional and national clients. Lanie serves on the Board of Directors for the Florida Festivals & Events Association. Click here to contact Lanie.
Share this post: