FFEA Board Member Honored with Proclamation
Read Celebrates Milestone with the Greatest Show on H
2
O
E
vent Director Celebrates 20th Anniversary with Seminole Hard Rock Winterfest® Boat Parade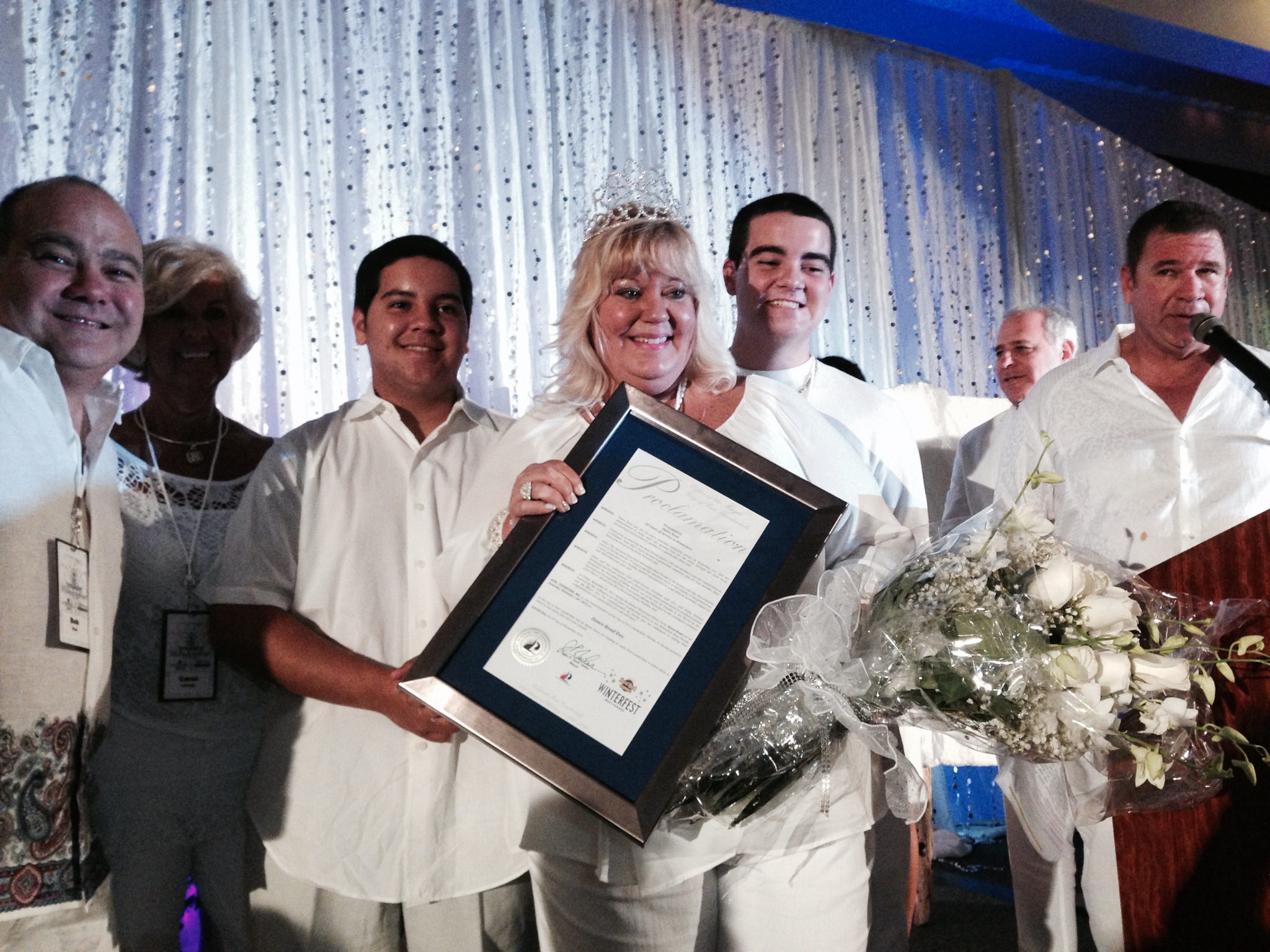 Dawn
Read, event director for Winterfest
®, celebrates 20 parades worth of positive impact in the co
mmunity this year. In honor of her service, Dec. 14, 2013, is officially Dawn Abrams Read Day in the city of Fort Lauderdale.
In a video announcement, Jack Seiler, mayor of Fort Lauderdale, announced the parade date, Dec. 14, 2013 as Dawn Read Day and she was given the city's proclamation during the Winterfest® kick-off celebration.
"Dawn is so special to Winterfest® and the city," said Seiler. "Her energy and enthusiasm is contagious."
Read's journey through the Winterfest ranks reflects a true "pay your dues" storyline, starting with her arrival into the organization as a volunteer. Her first task was to input data for the Shoreline Decorating event. Read took the position to help reinvigorate the struggling parade that held a special place in her heart. Once a paid position became available, Read was the first candidate on the list.
"Dawn is an integral part of our team at Winterfest," said Lisa Scott-Founds, president and CEO of Winterfest. "Her commitment to the success of this organization allows us to exceed expectations each year."
Winterfest directly impacts the success of the city of Fort Lauderdale. The Boat Parade is not only the largest event in Florida, but it is the No. 7 largest spectator event in the country. This represents a sizeable economic impact for the city of Fort Lauderdale, generating more than 48 million dollars each year.
With only 45 boats participating in 1991, the parade has grown to more than 100 vessels in participation and approximately one million spectators each year. Through television contracts and web streaming, people from around the globe can view the splendor of the Seminole Hard Rock Winterfest® Boat Parade.
Share this post: