Meet the Member - Thomas Mitchell
Meet the Member
Thomas G Mitchell, President
, Reflections Productions Inc.
Number of Ye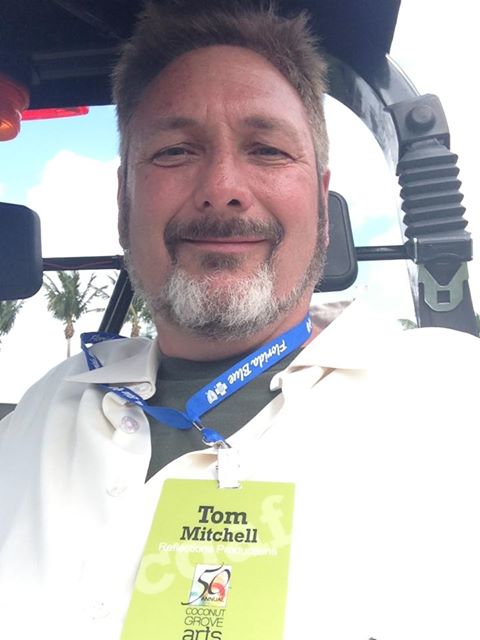 ars with your current company: 35 years
What does your company do? Concert stage, sound, video and lighting production as well as back line rental, power and logistics for events.
What makes your company stand out from your competition? We own all of our equipment, rarely outsourcing, with very competitive rates
First Paying Job: Door man at Super Skating Centers
First Break into your business: Production for Eastern Airlines
Best Book You Have Read: 50 Shades of Grey
Best Advice you have ever received: Always keep a current membership with Tow Boat US & Sea Tow.
Birthday: Dec. 3rd, 1959
Spouse / Children: Jeannie Mitchell (wife); Michelle Wellman (daughter); Shaun Mitchell (son); Michael Wellman (son-in-law); Sabrina, Alina & Michael Jr (my AWESOME grandchildren)
Pets: Kinko, Sheltie
College/Education: Hands on learning in the field.
Favorite Sports Team(s): Miami Dolphins
What is one of your favorite quotes? Work smart, not hard!
Why did you join FFEA / What is the best benefit of being an FFEA Member? To expand our clientele, network with others and educate in the industry
What is the single most important piece of advice you would give to someone in the event industry? Logistics is the most important part of a spectacular event, after sponsorship.
Share this post: