Meet the Member - Phil Marro
Meet the Member
Phil Marro Jr, Sales Manager, Complete Ticket Solutions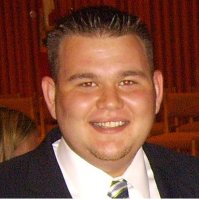 Number of Years with your current company: 5 Years
What does your company do? We are a full service box office that provides online ticket sales, ticket printing and staffing to events all over the world. If it involves a ticket, we can do it.
What makes your company stand out from your competition? The fact that we are FULL SERVICE. Most of our competition only focuses on the advance ticket sales process, which is great, but what happens on event day? That's where we can come in and handle everything from A-Z as if we worked out of the same office for the same organization.
First Paying Job: Box Office Representative for the Miami Dolphins and Florida Marlins.
First Break into your business: Meeting CTS when I was in college and working with them at SunFest.
Best Book You Have Read: Always By My Side by Jim Nantz
Best Advice you have ever received: "Find something you love, make a career out of it and you'll never work a day in your life".
Birthday: February 10, 1985
Pets: Lab/German Shepherd - Sandy
College/Education: 2007 BA – Northwood University
Favorite Sports Team(s): The U, Chicago Bears, Chicago Bulls, Chicago White Sox and Chicago Blackhawks
What is one of your favorite quotes? "I can accept failure, everyone fails at something. But I can't accept not trying" Michael Jordan
Why did you join FFEA / What is the best benefit of being an FFEA Member? The best part of being an FFEA member is the Hospitality Suite!
What is the single most important piece of advice you would give to someone in the event industry? Join and get involved in an association for the events industry such as FFEA.
Share this post: